My family and I have been doing a lot of this lately...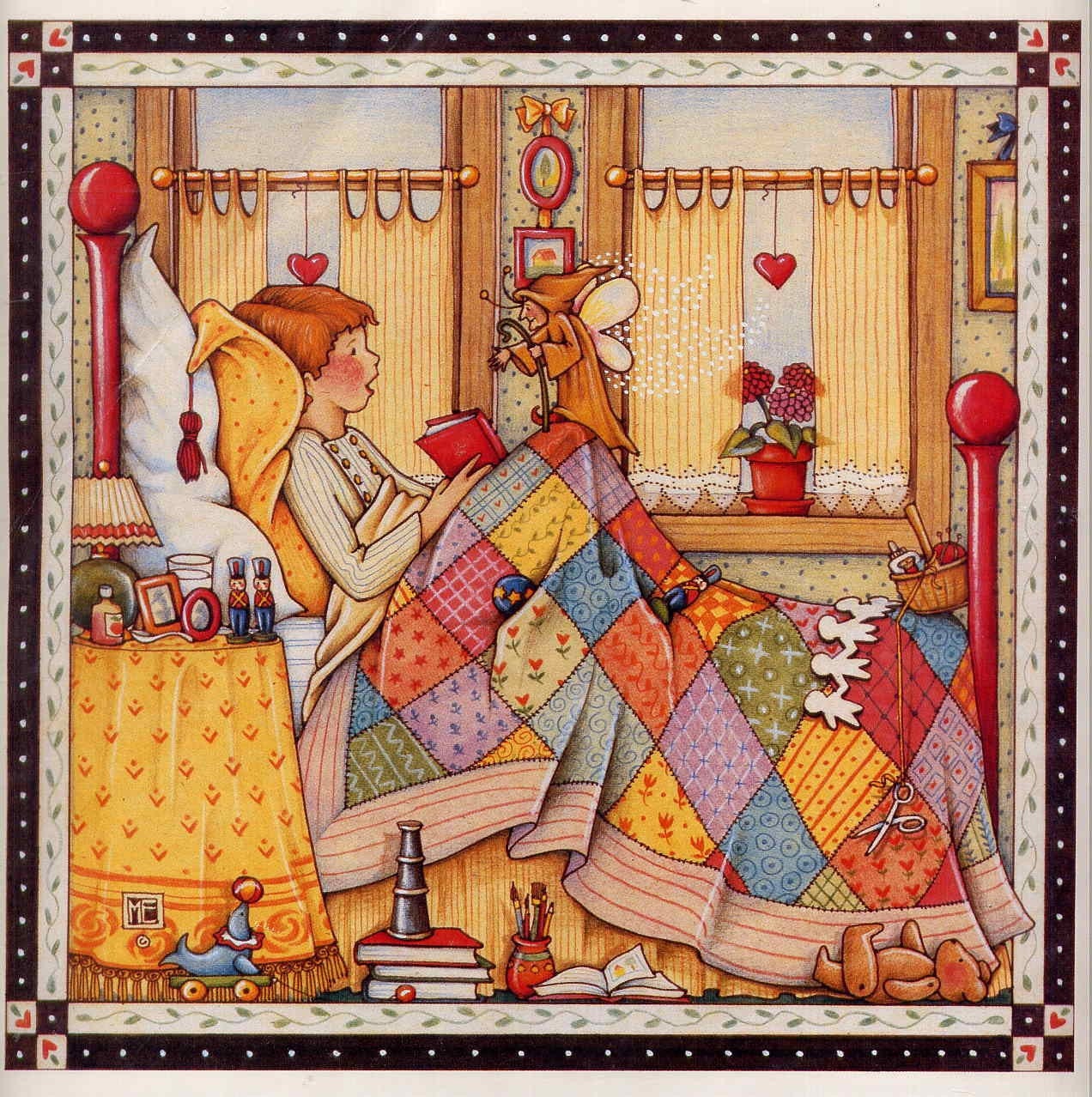 artwork by Mary Engelbreit titled 'Get Well Fairy'
We kicked off the New Year with a stomach virus to beat all stomach viruses.
All four of us.
One bathroom.
Need I say more?
Then Hubby decided he didn't need his appendix any longer.
As in emergency appendectomy.
After two days of no eating, dehydration, and weakness.
We would like a do-over please.
I am happy to report that all four of us are feeling more and more like our old selves. The boys are bugging each other as usual, and I returned to work today for the first time since December 21st. (I had a week off in there for the holidays).
I am thankful for a return to some normalcy. I hope that all of my wonderful readers had a fantastic holiday season filled with friends, family, and amazing food!
Bring it on, 2013!